October 10, 2023

About temporary closing with repair in facilities in a Hiroshima city Insectarium



Hiroshima city Insectarium is Due to the implementation of repair work on Papillon Dome (Butterfly Greenhouse), The Insectarium will be temporarily closed to ensure the safety of visitors. 





Temporary closing days:




November 6, 2023(Monday) to January 31, 2024 (Wednesday)





Please note that Hiroshima City Forest Park will remain open as usual. (October 19, 2023)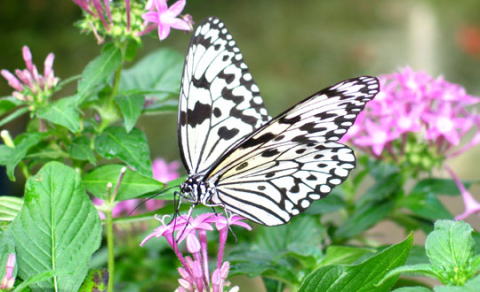 Open Hours

9:00-16:30 (Entrance to insectarium is until 16:00)





Closed

Wednesdays
* If a national holiday falls on a Wednesday, the Insectarium will open.
Instead, next Thursday will closure
December 29-31





Admission Fees


May 4 and Nobember 3 are free admission

Individuals
Groups (30 or more)
Annual Passport
Adults (18 and older)
¥510
¥430
¥1560
Seniors (65 and older)
¥170
¥130
¥510
High school students and/ or those under 18
¥170
¥130
¥510
* Infants, preschoolers, elementary and junior high school students are free.
* Those 65 and older must show their ID, such as a passport, to receive the discount.
* Foreign students studying in Japan are free with school identification.

Parking Fees(Hiroshima City Forest Park)
Cars
¥450/day
Parking spaces available for 700 vehicles
Buses
¥1,400/day
Bicycle/Motorcycle
Free

Directions

By Car
About 10minutes from HIroshima-higasi interchange of Sanyo Express Way
About 30minutes from JR Hiroshima Station

By Bus
From Hiroshima Bus Center
Hiroshima bus(red bus) Number 29(bound for Ogawarasyako)
Get off at Noboriishi bus stop(about 40 minutes).
From there, about 60 minutes on foot(about2.5Km).


Map


Insectarium Rules
おねがい



In the exhibition hall
館内にて

In case insects are surprised, please don't hit windows or showcases.
昆虫がびっくりしないようにガラス窓やケースをたたかないでください。

Eating and drinking are not allowed inside the insectarium.
館内は飲食禁止です。




In the papillondome(Butterfly Garden)
パピヨンドームにて

Butterflies are easy to damage, so please behave gently to them.
チョウの翅は弱くて破れやすいので、やさしくふれあってください。

Please don't feed insects.
昆虫に餌を与えないでください。

Please don't touch or move feeding dishes for butterflies.
チョウの餌皿をさわったり動かしたりしないでください。

Please don't tear plants. Also please don't step into a planted area.
植物をちぎったり、花壇にふみこまないでください。